How to Search
Are you ready to start your investment journey? Let's discover a wonderful company at a fair price, start with our SEARCH BAR. Our guide below will show you how it works in just seconds. Let's get started!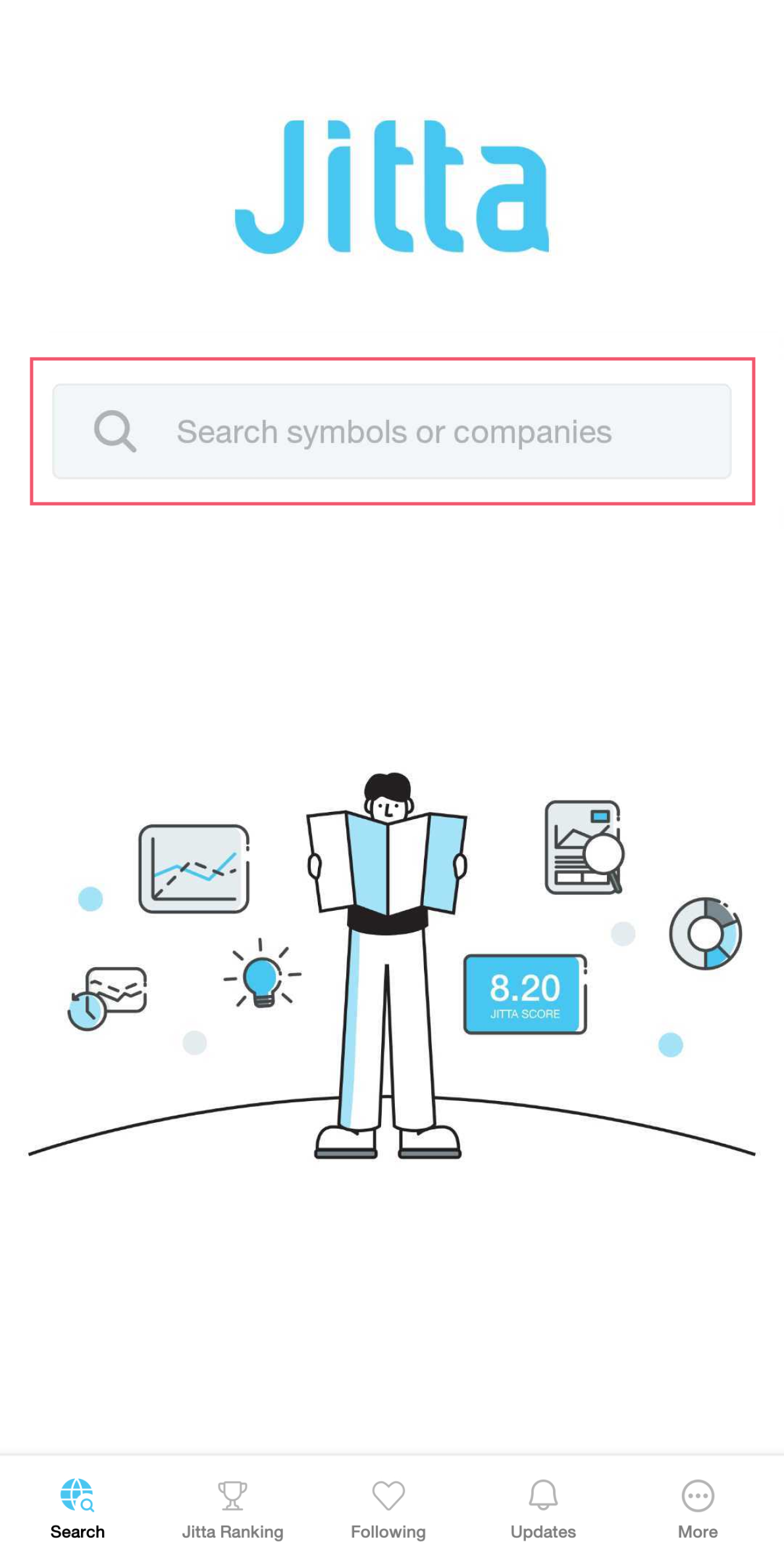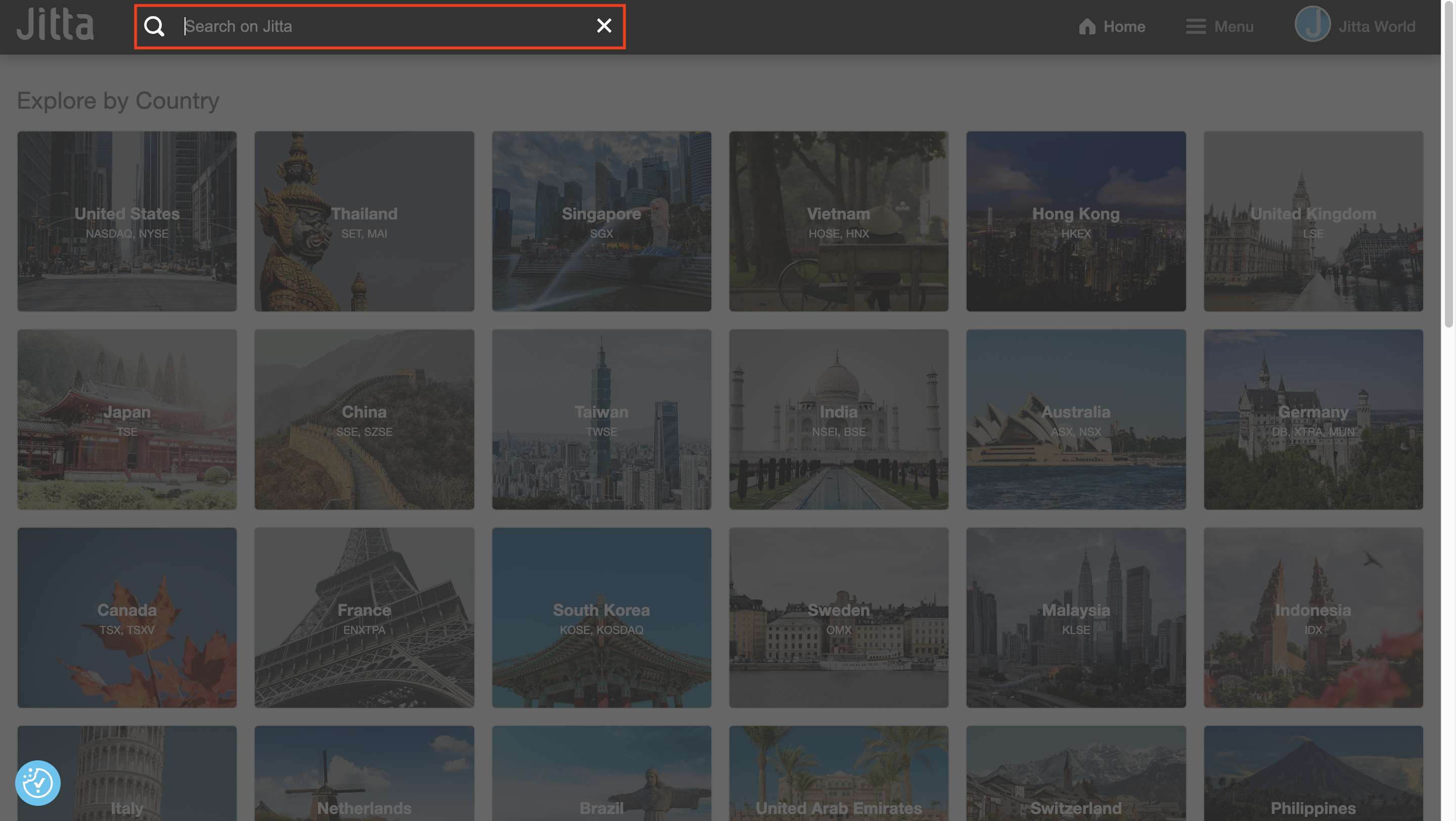 After logging on to Jitta, you'll see the SEARCH BAR (pictured) on the mobile app and website. Simply touch or click to the magnifying glass icon to get started.

Input a company name or stock symbol, and a list of suggested search results will appear.

Select the company that you are interested in.

If you want to cancel the search, simply touch or click on CANCEL (on the application) or X (on the website).